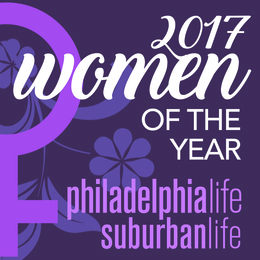 Women of the year 2017 Contest
We are looking for the ladies from all walks of life that make a difference locally in the Philadelphia suburbs. Help us find and celebrate the influential women leaders, innovators and humanitarians who are changing the Greater Philadelphia area for the better. Whether she's a teacher or a politician, a business owner or an actress, we want to hear about her.
Please nominate worthy candidates and check back in July to read more about these difference makers. Nominations must be received by July 3.
To make your nominations, click here.